I interned at Disney's VR Studio over the summer of 2006.
During my internship, I integrated sound gag assets into combat, added confetti ball celebrations, participated in a number of design discussions, and pitched & prototyped new minigame ideas.
One such minigame was the Treasure Dive game (inspired by my love of the various funny fish assets in the game).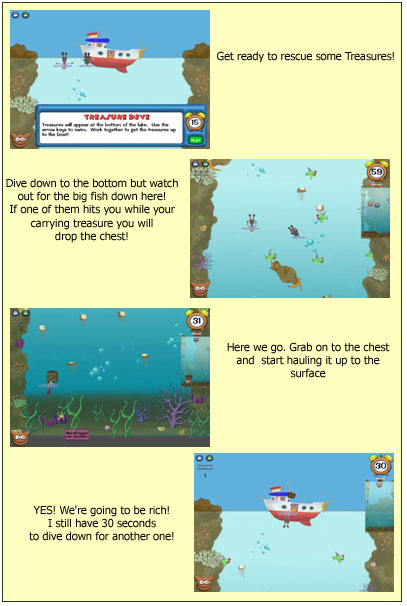 Image taken from one of the Toontown strategy websites.